Daniel's been singing, I've been designing, and Avery's been napping since we arrived in Charlotte nearly 3 months ago.
When Daniel and I were first making plans to come to Charlotte, we connected with some brand new friends who were planting a church in the city, Rock Harbor Charlotte. At the same time, Daniel accepted a position at Assurance UMC. It was so much fun to help Rock Harbor in its infancy, and we made some pretty great friends along the way.
After a lot of prayer, seeking wisdom, and discernment, Daniel and I have joyfully shifted our full attention to Assurance. Daniel is leading worship for 2 services, with a third on the way, and I am so excited to dive in the deep end of helping on the communications team.
It's amazing how impactful having a church family can be when you are new to town, and I can honestly say that we've falling in love with the family of God at Assurance. I look forward to the teaching and worship (well, I'm biased) every Sunday and honestly cannot wait to get more involved.
Some beautiful doors are opening in the city as well. Daniel and I have also joined the communications team for CharlotteONE, an incredible ministry that is reaching the 20s and 30s in our city. I have started doing freelance and contract work in graphic design, and have stayed busy! I've been working a lot with local restaurants and event coordinators, which has been just plain fun. We've stayed busy between school, work, and being members of Assurance - which honestly can be nice when you're in a new city and just making friends. A full calendar helps me keep my netflix binging at bay!
I think one of my favorite things about Charlotte has been the climate. We've had a rainy season, which I've honestly enjoyed, and witnessed the most stunning fall. Being just a few hours from the mountains has kept my spirits high. We haven't made it to the outer banks yet, but plan on taking a winter beach trip soon.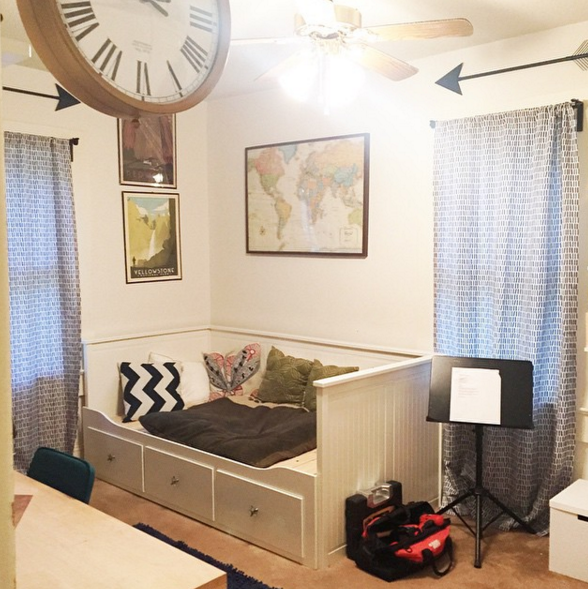 It's hard to describe how rewarding our time in seminary has been. It's harder than I thought it would be, but in all the right ways. I feel like I'm going through a personal renewal, and I can hear the spirit of God teaching me and speaking to me in ways I've never experienced before. I've always had a really easy time handing my heart over to Jesus, I'm one of those wierdos who has absolutely no problem with the idea of God and the measure of faith that was given to me is high. But I do think I can be a lazy thinker, and so getting to experience God with my mind has changed my relationship with Christ in such a unique way. I feel like I'm growing up in and with Christ. My favorite class is Survey through the Old Testament. We've journeyed through the origin stories, historical books, and are preparing to get into the prophets. Please ask me sometime about what we're learning - I'm dying to share.
We've got some really fun projects on the horizon for 2016 (Hint: we may finally be hearing that long awaited EP from Daniel). Both of our schedules have alot of freedom for travel, and one of my 2016 goals is to do more tag-team conferences. If your youth group is planning a winter retreat or spring break retreat, hit us up: